I've been on a self-improvement kick, so when I started seeing sponsored posts on Instagram for Gaia, a video streaming service that provides "conscious media" for a monthly subscription fee and boasts 8,000+ original and curated videos, I was like, give me my enlightenment!
If all you took away from that is, "What is conscious media?" you're not alone! Gaia describes itself as a combination of four primary channels: Seeking Truth, Transformation, Alternative Healing, and Yoga. I was prepared to transcend my mortal shell and reach Samadhi, so I signed up for a 90-day package and started streaming.
Yoga
I'll start with the yoga section because it's one of the biggest and best parts of the service. It's also a big part of Gaia's marketing and advertising for the subscription. You likely found out about Gaia because you post about yoga and/or follow others in the yoga community. The yoga category is broken up into the following sub-categories:
All Yoga Practices
Yoga Philosophy
"Living Yoga" Collection
"Morning Ritual" Collection
Meditation
Fitness & Pilates
Highlights
It's undeniable that Gaia has a massive library of yoga videos spanning several styles and lengths. I appreciated the filter which helps narrow the options based on style, teacher, level, duration, and focus. This is convenient for the regular practitioner because it helps you find exactly what you want to get started quickly and easily. I tried a variety of different videos which provide sound instruction and, depending on what you're trying to achieve, leave you relaxed or energized. You're going to have a solid practice no matter what you watch.
Missed Opportunity
Although the volume and value of the library are undeniable, I also couldn't help but notice a lack of diversity in the teachers. Not to say there aren't featured instructors that aren't POC (People of Color)–in fact, Rodney Yee is one of their most prominent POC yogis–but you have to dig to find them.
There's also a lack of younger, up-and-coming talent that's popular in the contemporary yoga community. It would be amazing to see original yoga series from a diverse swath of talent like Jessamyn Stanley, Lauren Ash, Chin Twins, or countless other talented yogis. I realize that some of these people might be signed to exclusive deals with other yoga brands, but if you dedicate time and effort to the research, I guarantee you could uncover emerging talent that would be great to modernize this library.
Transformation
This part of the service is focused on content to help unlock the power and potential of your mind and body. This was the shit I was expecting would open up my third eye. I thought I was gonna be levitating once I was done. The category is broken up into the following sub-categories:
Spiritual Growth
Alternative Health
Personal Development
Expanded Consciousness
Highlights
There are tons of interesting and provocative topics to explore, but they're not at all my jam. You'll find series on everything from Ayurveda to channeling spirits from other dimensions. I'm all about having an open mind but some of this stuff was outside of the realm of what I like to watch.
The content I appreciated most in this category was the meditation videos. Meditation has been scientifically proven to help change and re-wire your brain, so I'm all about that shit. It's also through meditative practices that I've been able to problem solve and experience creative breakthroughs, so I'm DOWN to meditate. My only wish for the meditation videos is that they had a filter, like the yoga videos, so that I could find exactly what I need, quickly and easily. Instead, I had to rely on the search function (more on that later) which left me sifting through a ton of videos before I could get started.
Missed Opportunities
I don't have a ton of thoughts on this stuff except to say that, if I was programming this thing, I would broaden this category up. All the content in this section felt TOO granola; like something the weird lady that shops at the co-op and wears hemp clothes all the time with her culturally appropriative dreads would watch. If there's any desire to make this service attractive to a broader audience, Gaia may be better served with content that's more in the "motivational" or "self-help" category. I'd love to see original series from people like Dr. Brené Brown, Lewis Howes, or Esther Perel.
Another great opportunity would be to do make more content in the sleep category. Spotify does this, they have a genre devoted to sleep aids. This can include everything from guided sleep meditations to white noise and ASMR. I was disappointed there weren't more videos on lucid dreaming and yoga nidra. I think sleep-related videos could be huge, and relatively inexpensive and easy for Gaia to produce.
Seeking Truth
This category is for all the Dale Gribbles out there. Enough said. The category is broken up into the following sub-categories:
Original Programs
Metaphysics
Ancient Origins
Secrets and Cover-ups
Paranormal & Unexplained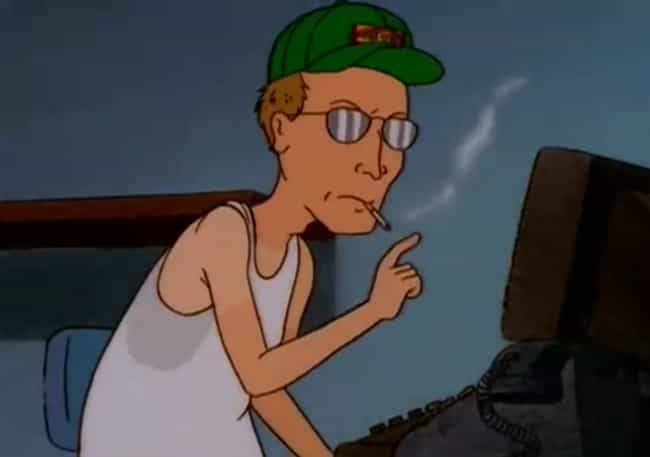 Highlights
I guess, if you're looking for super niche content on aliens and conspiracy theories, this is the place to be.
Missed Opportunity
This section is probably the one I disliked the most. I'm down for a good conspiracy doc about aliens from time to time, but I don't support content that promotes ignorance (like anti-vax stuff). Topics aside, of all the content available on Gaia, these series seemed to be the most dated. Most of these shows are "talking head" formats and consist of two people on a stage, with MAYBE some b-roll thrown in occasionally. Even stuff that was produced in 2018 looks like something from a VHS recovered at a yard sale. Conspiracy nuts aren't going to pay for a service like this because their community is alive and well on Reddit and YouTube (for free).
Films & Docs
This is where you'll find the scripted and unscripted movies, docs, and indie films. The category is broken up into the following sub-categories:
Films
Documentaries
Shorts
Series
Highlights
There are some good docs here if you're interested in getting into the depths of these spiritual/metaphysical topics. Honestly, I didn't watch a ton of stuff from this section, it wasn't attractive to me.
Missed Opportunities
IDK man, I don't think this section is really worth it. I pay the same amount of money for Netflix, and (obviously) they have way better movies. I would never pay for this app for THESE movies.
Features/Format
Content aside, these are my thoughts on the functionality of the app.
Highlights
Multi-platform Viewing – I appreciated the accessibility of the service. I could watch on my desktop, mobile, and living room devices.
Share with a Friend – Although I never used this feature, it's nice. This is good if you're a yoga teacher who wants to show a student a particular sequence, or a nutritionist who wants to share an Ayurveda video with a patient.
Missed Opportunities
Push Notifications – I received email newsletters that notified me of new content, but I couldn't help but wonder why they don't use push notifications instead? If Gaia would've sent a push notification about a detox yoga flow after New Year's Eve, that probably would've received a lot of clicks, thereby re-engaging the viewer with the app.
Improved Search – The search function is not good. It returns unrelated results which makes you scroll/click through a lot of irrelevant content. For example, I was looking up videos on lucid dreaming, and maybe the first 9 videos were directly related, but everything else was either only tangentially related, or had nothing to do with it all. With so many videos, it's criminal not to have a good search.
More Playlists – You can add videos to your playlist to watch later, but the problem's that there's only one playlist! It would be nice to have multiple playlists to organize content. Additionally, it would be great if the videos in those playlists auto-played, one after the other, so that I don't have to interrupt a yoga session to play the next video.
Podcasts – Although this is a video streaming app, Gaia should consider getting into podcasts, or licensing other popular health & wellness podcasts to freshen up its library. People listen to stuff on-the-go, as well as before sleep, so you don't need solely video content! It would be amazing to see a collaborative project or an original with popular wellness podcasters like Black Girl in Om or Locatora Radio.
Livestreaming – There are so many wellness-related events around the world that would be great to cover and create content around. For example, a partnership with Wanderlust could result in some cool stuff!
Conclusion
In conclusion, I opted to cancel my Gaia subscription. It's not that the app doesn't have any value to it (on the contrary, there's A LOT of good stuff on the app) but rather, it's that it doesn't feel like it's catered to my interests as a whole. Additionally, in this day and age, we're all paying for MULTIPLE subscription services [I alone pay for Netflix, Hulu, HBO, Prime Video, Spotify, and Classpass] so if I'm going to add ANOTHER ten dollars to my monthly subscription fees, I HAVE to feel like I'm gonna use that app daily, and this was not that app. Not to say that this app wouldn't be good for YOU! I could see this app being good for yoga teachers, nutritionists, therapists, or spiritual advisers.
In my opinion, the key to making this a better service lies in better curation, modern original productions, and improved discovery mechanisms. Right now, it's just too cluttered with content and it doesn't feel modern. The look is important when you've got comparable competitors in the yoga space like Alo Moves or Asana Rebel. I think Gaia has a good foundation to build from, but I would want to see an influx of new, experimental content to get me to re-consider a subscription
But don't just take my word for it! There's a lot of great info on this Reddit thread. Wishing you light and love on your trip through the dark bowels of humanity. Namaste!